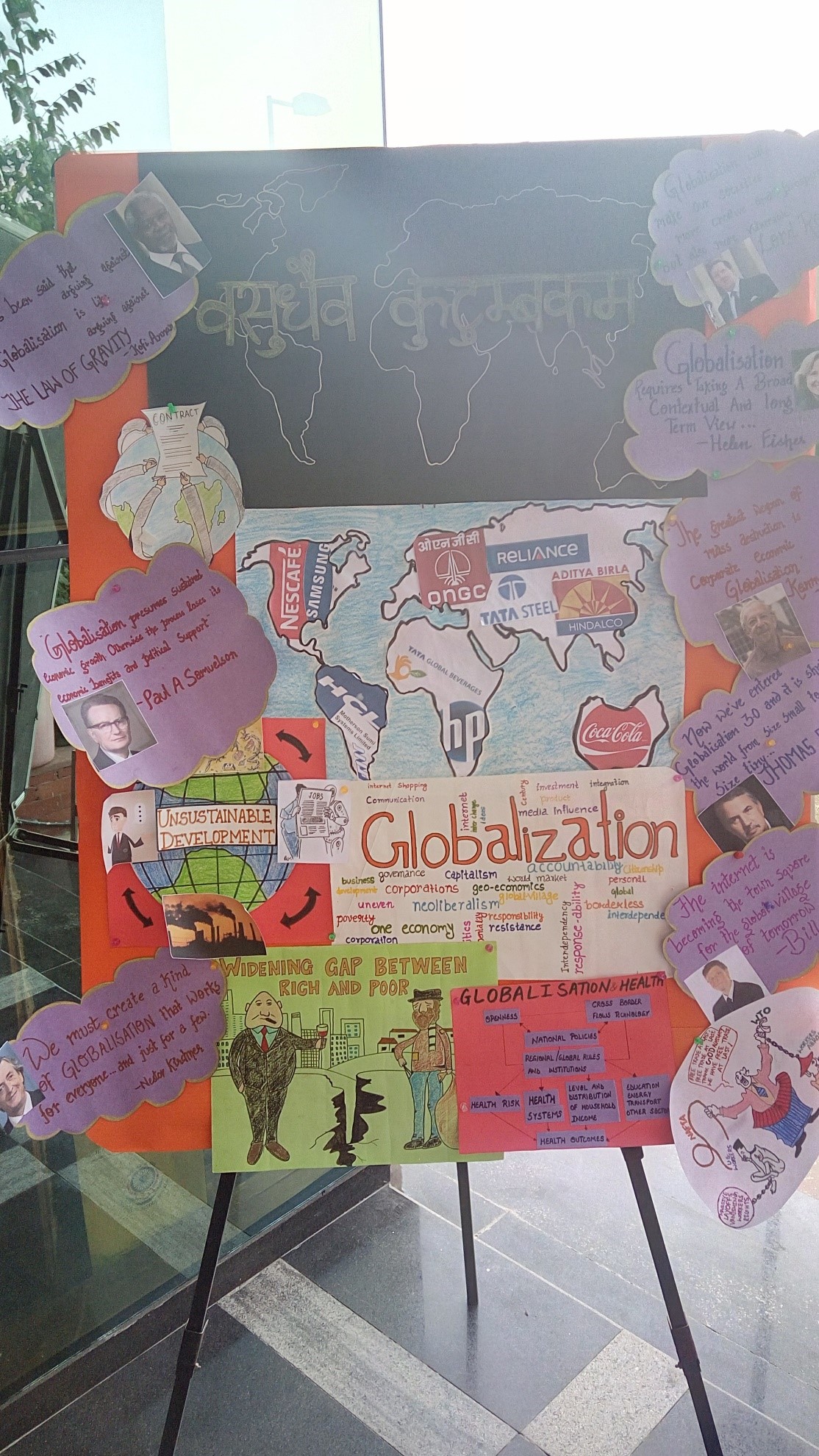 NATIONAL CONFERENCE ON GLOBALIZATION
Devmani Sharma, Shiva Wadhwa, Amit Singh (USCT)
On September 12, 2016, an entire galaxy of intellectuals landed in the sprawling campus of Guru Gobind Singh Indraprastha University on the occasion of the national conference on: 25 years of globalization and its impact on Indian economy. The gathering included renowned economists, seasoned thinkers and eminent academicians among over 300 economic enthusiasts. The tone of the conference was set during the opening remarks by Prof. R.K. Mittal, Conference Convener; followed by Prof. Sanjiv Mittal, Dean, USMS, GGSIPU. Guest of Honor Shri Kashmiri Lal, Rashtriya Sangathak, Swadeshi Jagran Manch graced the occasion with his esteem presence and enlightened the participants with his expert views. Chief Guest Shri Bhupender Yadav, Member Parliament, encouraged and motivated the young researchers.

Experts closely assessed the 25 years after the introduction of economic reforms in 1991 which eliminated barriers to trade and invest under the process of economic globalization leading to complete opening up of domestic markets and business space for imports and foreign investment. Three separate technical sessions were organized simultaneously which included presentation of novel research papers covering several aspects ranging from e-commerce and socio-economic development to agrarian crisis and sustainable development.

Researchers from various parts of India were present and enthusiastically contributed to this expert analysis of the impact of Global mobility and its opportunities and challenges for Indian economy, with special reference to economic, social, political and environmental perspective. An engaging panel discussion followed the technical sessions which included highly acclaimed professionals such as Dr. Sanjay Baru, Director for Geo-Economics and Strategy at IISS, and Dr. Subhash Sharma, Founder Director, Centre for Economic Policy Research. "...India now appears almost to have got entrapped in a vicious cycle of over-dependence on foreign inflows for bridging the consistent and high deficits in trade and current accounts", noted Prof. Bhagwati Prakash Sharma, Vice Chancellor, Pacific University, Udaipur. The conference culminated with the key note addressed by Dr. Bajrang Lal Gupta, eminent economist, thinker and an educationist. Overall, it provided alternative models of development particularly the relevance of Indian thoughts on development as against Western models.